Helping Children Heal in the Metro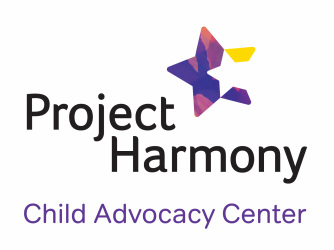 Project Harmony exists to provide effective, immediate and sensitive support to children who are victims or suspected victims of abuse and neglect, and their non-offending family members.

A child-centered facility, Project Harmony assembles a multidisciplinary team composed of law enforcement, investigative, social service, medical and referral professionals dedicated to protecting children and prosecuting offenders.

The purpose of the center is to enhance the communication among professionals by co-housing in one facility: Project Harmony, the Omaha Police Department- Child Victim/Sexual Assault Unit, Nebraska Health and Human Services-Child Protection Services, Child Saving Institute, Lutheran Family Services, and the Douglas County Attorney's Office.

It happens much too often…
A family of four trusted their 13-year-old neighbor boy to babysit their eight-year-old daughter and five-year-old son. The family learned that instead of caring for their children, this young man was sexually assaulting their daughter, in front of their son. The distraught family came to Project Harmony where they found professional investigative and medical services as well as assistance in finding treatment to help them heal.

How Project Harmony Helps
Project Harmony evaluated more than 2,200 children suspected of having been victims of child abuse in 2011
58 percent of those were evaluated for child sexual abuse
More than half were under the age of six

Project Harmony offers services that lead to healing for victims
These services include:
Forensic interviews – When requested by law enforcement or Child Protective Services, a child interview specialist conducts a recorded forensic
interview with the child. This reduces the number of times the child must tell their story.
Medical examinations – The role of our medical and nursing staff is to provide physical and sexual abuse assessments and comprehensive
physical exams for alleged victims.
Referrals and advocacy – Once each child's needs are assessed, he/she and the non-offending family is referred to the appropriate therapy,
support groups and other resources. More than 3,700 advocacy service contacts were provided to victims in 2011.
Case staffings – Consisting of representatives from law enforcement, Child Protective Services, the medical, legal and educational communities,
Project Harmony staff and other professionals, multidisciplinary Investigative and Treatment teams in Douglas, Sarpy and Pottawattamie counties
regularly review individual cases.
Training – Project Harmony continually promotes training and education opportunities to child abuse and neglect professionals throughout the
Omaha- Council Bluffs metro, 16 southwest Iowa counties and the state of Nebraska. In 2011, a total of 5,468 professionals were trained.
Therapy – R-SAFE 10-14 Program. Serves youth ages 10-14 years old with sexual behavior problems (SBP) who will be immediately connected to
treatment services/resources to ensure the child and family's safety and well-being.



---